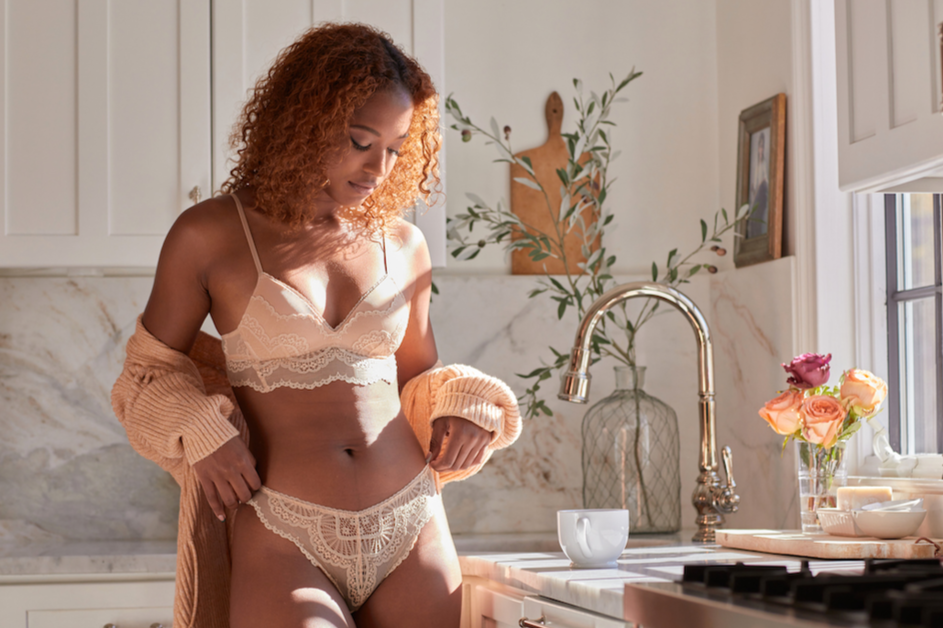 What size is best for your beautiful body?
FIND YOUR SIZE

ENTER YOUR MEASUREMENTS:

Ribcage | band (in inches):

Bust measurement (in inches):

YOUR SIZE IS:

STEP 1

MEASURE YOUR BAND SIZE

Use measuring tape to measure around your ribcage, just below your bust, with a relaxed posture (don't suck it in). Make sure tape is level around your back and snug. Use a mirror for a clear view all around.


STEP 2

FIND YOUR BUST SIZE

Wrap the measuring tape around the fullest part of your bust, at nipple level. If you have swooping breasts (fuller on bottom), also measure at nipple level to avoid gaping or 'bird in a cage' fit. Round to the nearest whole number.

Compare Sizes
If you're stuck between sizes, we're happy to send a second alternative size complimentary for you to compare the fit and pick which one is best. We know how challenging shopping online for bras can be. We want your experience to be as pleasant as possible!
THE RIGHT FIT
1. BAND

Fits comfortably around your body; feels snug but not tight. We recommend starting a new bra on the loosest hook & tighten as the band stretches over time.

2. CUPS

Hugs your breasts. You should fill the cup with no gaps. Lean over wearing your bra to ensure there is no gaping. If there is, we suggest going down a cup size.

3. CENTER BRIDGE

Touches your chest wall and lay flat against your sternum (especially for underwire bras). If it lifts off your chest, we recommend trying a larger cup size.

4. STRAPS

Adjusted so they stay in place without sliding off or digging into your shoulder. They naturally stretch with long-term wear, so you'll want to tighten overtime.

5. UNDERWIRE

Comfortably follows shape of your breast line, without pinching or poking. Our Vetta is made with a flexible, lighter wire to check the comfort box.

6. "MOM-BOOB"

Deflated breasts after babies? We engineered our bras to hug in all the right places, with light lift and no gaping!