What Makes Us Special
Our Story

Powerful female founder story & mission to impact lives with team of purpose-driven disruptors, psychologists and legendary engineers.

Our Team

Designed & engineered by industry masters to solve common fit issues & provide ultimate comfort. Produced at our ethical factory.

Sustainability

Earth-friendly packaging and sustainable materials. We also repurpose mesh & lace from production to make panties & Wash Bags.

Community

We genuinely care about how you feel inside and out. You inspire innovation, product development and are considered a pillar of our team.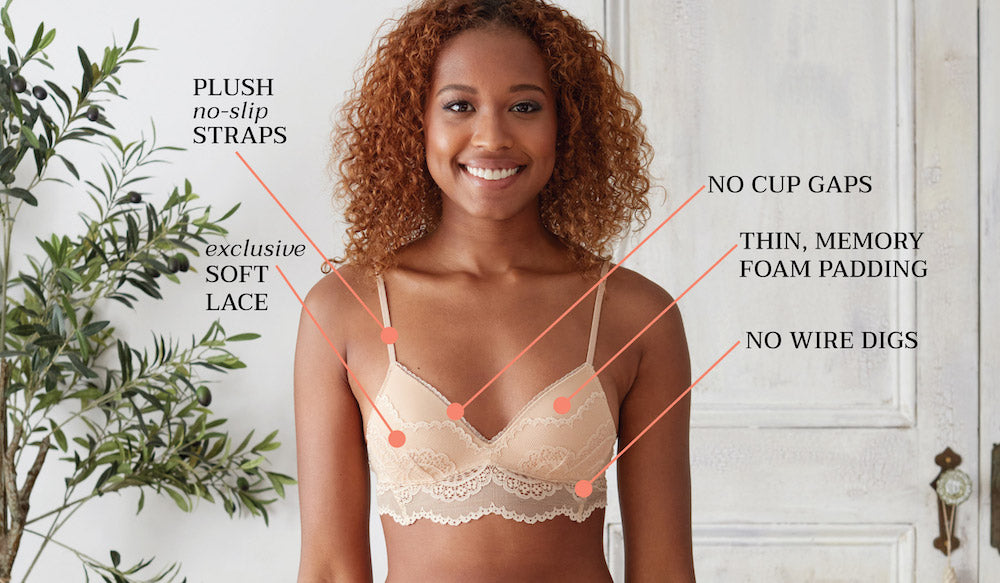 Quality Engineering
No cup gaps. No wire digs. No slipping straps. Soft lace, thin memory foam padding and more. Engineered by industry legends.
SHOP NOW
Our Happy Community
⭐️⭐️⭐️⭐️⭐️
"The Harli is simply stunning! It's the perfect combination of beauty and comfort in a wireless bra. I love the unique, gorgeous design! I have bought multiple bras and underwear from this company, which are always comfortable and well-designed."

- Emilee P.

⭐️⭐️⭐️⭐️⭐️
"OBSESSED. Absolutely obsessed. The bra is prob one of the best fitting bras I've ever tried on. SO pretty! I feel amazing in the set, and it's not itchy! It's super comfortable (and panties are perfect). My new BFF."

- Sarah O.

⭐️⭐️⭐️⭐️⭐️
"I purchased 6 bras in the past year and hated them all. The Harli Wireless is super comfortable, fits like a dream, has straps that stay up, just enough lining to add shape & coverage, AND looks beautiful. 10/10 Recommend."

- Dawn S.

⭐️⭐️⭐️⭐️⭐️
"The Harli bra is so comfortable!! I have been searching for a nice looking, non wire bra for a while and this is just perfect. Customer service was amazing in letting me try different sizes to make sure I had the perfect fit. Will definitely recommend to all my friends!"

- Jenelle D.

⭐️⭐️⭐️⭐️⭐️
"Believe me when I say I've tried ALL the brands and I lost hope until now. The comfort, the fit, the beauty... even the brand! Everything is perfect. I have never felt more beautiful or special."

- Rachel F.

⭐️⭐️⭐️⭐️⭐️
"Love Lexxi is now my go-to for lingerie. Since having an explant I couldn't find bras that I felt sexy in. These bras fit so well, give my b cup's cleavage without being overly padded. I love the designs, they are so comfortable, I feel sexy wearing them. I absolutely love these bras"

- Mikhaila T.

⭐️⭐️⭐️⭐️⭐️
"Playful, confident, sexy, comfortable, effortless. Love, Lexxi makes me feel all of the above and I didn't think that was even possible. NO GAPING! I wear it all the time. Literally my favorite."

- Shannon E.

⭐️⭐️⭐️⭐️⭐️
"So beautifully made. So luxurious! I just love the fit and how comfortable it feels not to mention it makes me feel soo pretty."

- Barbi C.
Love for the Planet
Left over materials from our bra production are repurposed to make matching panties and power mesh to make Wash Bags. Our shipping boxes are biodegradable, branded with black algae ink. Red Love, Lexxi stickers and tissue paper? Both fully compostable. Even our shipping tape is water-activated & biodegradable.

Love, Lexxi's undergarments use non-toxic OEKOTEX certified fabrics (tested & free from harmful chemicals), certified ZDHC (Zero Discharge of Hazardous Chemicals), GRS (Global Recycle Standard) certified and more. We will continue to learn & stay conscious of our positive imprint on the environment.
LEARN MORE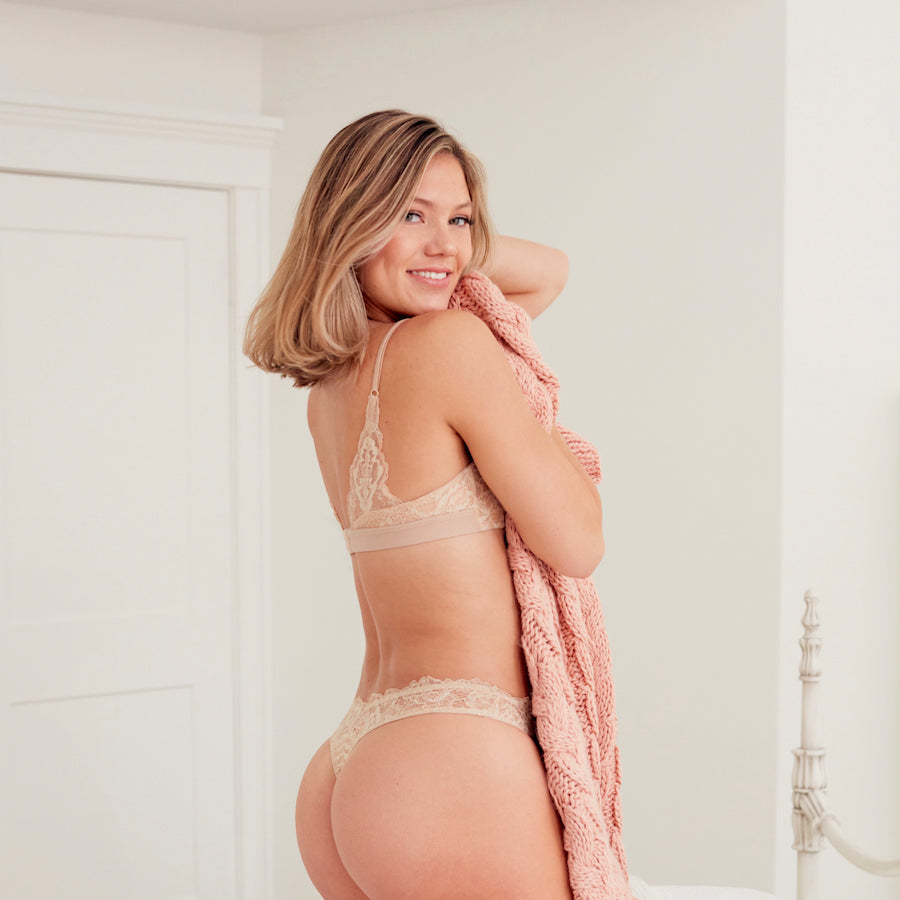 Choose your player: Lounge or Flaunt?
"The fact I can go from sweats to a statement date-night outfit in the same bra is the reason I have both colors & want more." - Jess H.
SHOP BRAS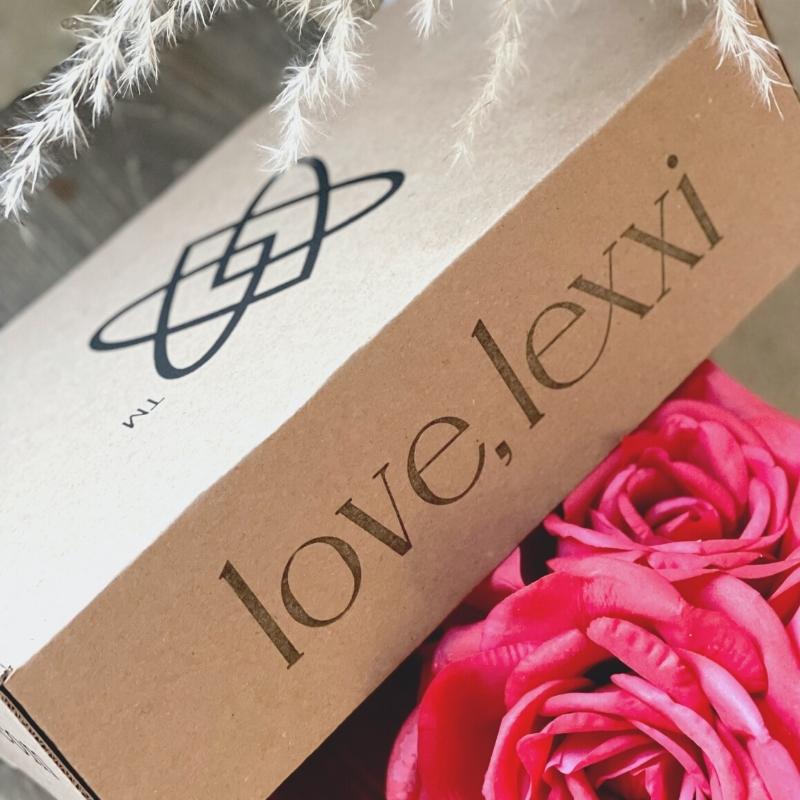 The Perfect Gift
Make her feel celebrated and more confident than ever. Trust us, she'll love this.
PURCHASE GIFT CARD